Sukumar R. Iyer, President & CEO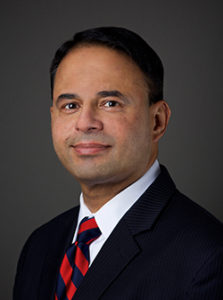 Mr. Sukumar Iyer is the founder and President/CEO of Brillient Corporation. Sukumar has more than 26 years experience in management consulting, information technology and software at companies such as Accenture and with Fortune 100 clients in different industry sectors.
At Accenture as a senior executive, Sukumar worked with Government and Fortune 50 commercial clients, establishing a track record of successful projects, exceeding client expectations and as a consultant that delivered innovative solutions to challenging business problems. Prior to Accenture, Sukumar lead the technical sales activities for a small engineering software company developing business with varied clients in the automotive, aerospace, semiconductor, biomedical, electronics, and retail industries. His areas of expertise include business / organizational strategy, project / product management, Customer Relationship Management (CRM), Business Intelligence, and data driven solutions. Sukumar's passion lies in understanding a client's problems or challenges and then crafting and delivering an innovative, cost effective solution.
Sukumar founded Brillient with the vision of helping solve client problems combining innovation with the right mix of technologies and business processes to deliver uncontestable value. His business philosophy with the Brillient team is to hire partners (rather than employees) and share the rewards; tying incentives directly to each person's personal contribution and accomplishments. Sukumar serves as Co-Chair of the AFCEA Small Business Committee and is an active member of the National Contracts Management Association (NCMA), the American Records Management Association (ARMA) and ARMA NoVA chapter, where he serves as Vice President.
Sukumar graduated with a Master's degree in Mechanical Engineering from The University of Akron. He is taking flying lessons towards a private pilot's license and has a variety of hobbies he indulges in when he is not spending time with his children.
Read Sukumar's blog, perspectives of an entrepreneur, value creator and technologist.
Profile on LinkedIn
On Twitter at @SukumarIyer
Executive Leaders Radio Interview